This week has been a really long week but never bad, just a lot of new experiences. Trying to learn a lot of new things in a really short period of time can make me a little irritable; Mr. Clark agrees and is nodding enthusiastically. I choose to focus on this picture so I can stay positive, "Hello Mr. Hemsworth, my husband is being rude. Would you mind having tea with me so I can prove to Mr. Clark I am not annoying but fun and entertaining, Thank you." #ManameetsMrHemsworth
Among my many humbling talents, experiences and relationships; I've learned a great deal in my very short time on this Earth. I used to think I'd been here for a very long time but Rory assures me I'm not as old as some of her friends parents. Ladies and gentlemen, I love my daughter. Damn her and her immaculate complexion and intelligence!
All my lessons have been good lessons even the worst ones. They could have been taught to me with a softer hand, I acknowledge that, but if they had I would not be the hardcore, kick ass, unladylike woman who my husband knows and hates to cross today.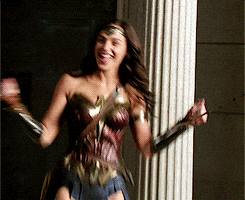 I'm still angry, I still have unchristian thoughts about people from my past and unpleasant ignorant people I've had the misfortune to meet but ALL of my lessons have brought me to good things. I'm still a good person even though I still need to teach myself to let things go, so are you Reader.
This is my sister "Al" and my little brother "Nate" and I around 1982 or 83 I think. I'm the tallest cute one in the back. Nate, your head is shaped weird in this one. That did we do to you?
I digress, this week I spoke with my family doctor at my weekly check up and asked her for a Prescription To Get Active, I initiated it on the website on the address provided me, got a very quick response from the sponsor I picked, with availability, my area. The entire process was very easy and I would encourage you to speak to your doctor and see if there are any government supported health programs that could get you started, Reader. The Prescription To Get Active that I have the opportunity to use is sponsored by the Canadian government and other corporate sponsors.
Dad, if you click on the picture below it will take you to a brochure, please print it and take it to your doctor, tell him your daughter is pushy, I love you.
From what i understand, I signed up at the website on the prescription, a list of available sponsors displayed on the screen and I picked one. Thursday they gave me a call and I was ready to go by the next week. A prescription holder is entitled to 30 days exercise and access to corporate available facilities. Whichever provider you choose, they are legally entitled to try to sell you more a long-term membership or personal trainer sessions. Reader, you are not obligated to say yes to any of those things.
I said yes to a corporate gym membership at Goodlife Fitness at my own choice and expense and for a personal trainer for a few sessions for a few reasons:
I am lazy and sit at a desk all day
I was very heavy and taking a lot of pills to maintain homeostasis
Homeostasis is not good enough
Rory wanted company at the gym she already pays for a membership
I wanted to get well, I like me the way I am but I can do more, dammit
Talking to Internet People all day is not a healthy thing in combination with medical cannabis use and anxiety
The first step to getting over social anxiety is to go out and try not to scare REAL people
I've kind of made friends with everyone at the gym on my first visit
The Manager who is a very large man and likes to argue with me is now my personal trainer and will forthwith be named #ThePunisher
One of the #ThePunisher's adorable henchmen, Johnny, is a sweet Angel until he's not
I learned that maybe I shouldn't argue with everybody I meet but for me, being loving, honest and friendly makes me love the me I am
Do not let his adorable face and the baby he's thinking about eating fool you, the Monster in the picture referenced above is #ThePunisher née #Megatron when he trained mouthy high school rugby girls into shape, Punisher's hardcore. I have told him so and that his name is now #ThePunisher
I did say yes to the gym membership and personal trainer, I want to use my #medicalmarijuana experience to convey to those I love a balanced #420lifestyle is possible, if I can do it so can Mr. Clark! We also survive by the rule "Pictures or it didn't happen" rule under my roof #dammit
Hopefully, I will never need to be in front of a camera in my underwear to scare the crap out of anyone I admire especially the talent from Thor: Ragnarok movie Chris Hemsworth, Jeff Goldbloom, Cate Blanchett and my personal hero Taika Waititi.
Mr. Clark and I saw this last night and I loved it. The final fight scene with the Immigrant song by Led Zeppelin was perfection! The ending was surprising and the characters, writing and dialogue were masterful. Mr. Clark and I argued for an hour if the forth wall could be broken if there never really was a forth wall in the first place.
Consequences were final and heroic. I could go on for another few days about the comedy timing. Thor Ragnarök progressed as a story not one continuous spectacular comedy special effects party but there was that too. I loved it!
If you haven't had the chance to see What We Do in the Shadows (2014) written and directed by Jemaine Clement, Taika Waititi changed my family's life. We first saw it on Netflix Canada a few years ago even my kids love it. If you get the chance, I highly recommend watching it!
http://www.imdb.com/videoembed/vi2303242009