Valentines Day marks the date of life renewal for Mr. Stinky and I am so proud and still so very frustrated by that damn carbon copy of me and the adorable face he's inherited of his father. His birthday being on Valentines day leaves my dating life with Mr. Clark a little spare but look at that stinking little face!!
I would like to focus on the reason for the season, fun things for February like love, respect the Princess Bride and Kill Bill movies. I have never actually seen any of the Bills die, in any of the movies but have heard good things about this Quentin Tarantino fellow.
As a parent I forced my daughter to sit and watch all the things I love and still love, which included a healthy dose of Jem and the Holograms and the fore mentioned Princess bride. I have a number qualities that attract me to other beings and on that lengthy list is badassery ,strength, unconditional love, honesty and a really good sense of humour, Mr. Clark fills all those criteria nicely, take one of my older posts for example.
There literally is a very lengthy list and I have found that my personal tastes are varied but not discriminating. Through a series of observations I have noticed the following things about my behaviour that I was completely unaware of until the last few years. With the aid of medical supervision and the use of medicinal cannabis I was able to reflect and devise a short list that will reviewec below:
I really love my mom (Constantly)
I am loved and it's OK for me to love back (super power)
I am Canadian and would like to true to who my mother raised me to be a contributing member of this great nation I call home (SUPER POWER)
I am very friendly most of the time without fail some people misinterpret this as flirting (not my problem)
I can talk to anyone (previously discussed)
I love to meet new people and hear their life stories (super power)
I am silly and really funny (super power)
Nope, I am incapable of being serious even if I wanted too (super power)
I don't think I care what other people think anymore (good humanoid progress)
I have a learned behaviour and coping mechanism of anxiety and depression (superpower)
I don't function well when I'm under a lot of stress (very normal)

physical
emotional stress
perceived or unclear expectations (all hulk like abilities)

I'm really very normal (SUPER POWER!!!)
I have had the blessing of attending my local Goodlife Fitness where I live in Calgary and the entire staff is wonderful. I have written several strongly worded letters to the Goodlife head office about the location that I go to. In particular I have waxed poetic about the people I get to meet staff and members that help me to meet my goals and understand the importance of self-care, exercising and love that totally baffled me before. I am worth all of it.
Going to the gym for me has changed into something safe, somewhere have some private time rather than the social torture I used to imagine it was. Congratulations Goodlife Fitness Canyon Meadows on your success, you have worked hard for all of it!
I would also like to congratulate Tommy on his new job, poor Tommy.
Through the assistance of some of the Canyon Meadows staff members and external friends,I have learned so many very valuable lessons, thank you and you have earned my loyalty.
I haven't told him yet, but the fellow I addressed in a previous entry as "Johnny" has had his name status upgraded to superhero instead of sidekick to The Punisher, who it turns out is actually a very nicely drawn lady!
With the help of Daredevil, who has the spirit of an angel but could break me in half if he wanted and Black Widow noted below, I realized that I am loved, no matter what form that love takes, there is always love. Just because people don't see my insides doesn't mean there isn't always love.
I have managed through the path of fate or faith to build myself an assorted tribe who don't care if I am thin, smart, can help them or not. I love every member of that tribe as family. Their collected experience help me to remember I am perfect, just the way I am and can be even better.
Friday, once I'd finished my workout having talked to both Daredevil and Black Widow, I physically had to take a moment in the ladies to think about that. The Punisher is my friend and he'd been saying the same thing to me for weeks and I hadn't been listening.
Thanks to Iron Man, I have learned that lesson this week too and gained a good friend who respects me and I have the same love and respect for him. He's also a lot of fun and funny as all get out.
To say the thought that I was imperfectly perfect had never crossed my mind was a surprise, I had thought the opposite for 37 very long, terrifying years and I was shock to say the least, I may have cried, a little. I've wasted the majority of very beautiful life worrying about other people when they are perfectly capable of taking care of themselves. The time I'd wasted still makes me so angry with myself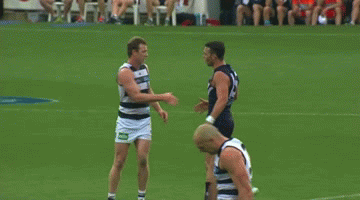 Like everyone else in this world, I like to do my best at everything I do. There is a bad ass inside me a little Uma and a little bit of Cary Elwes, Tom Cavanaugh, Jennifer Morrison and Megan Follows at the Calgary Expo.